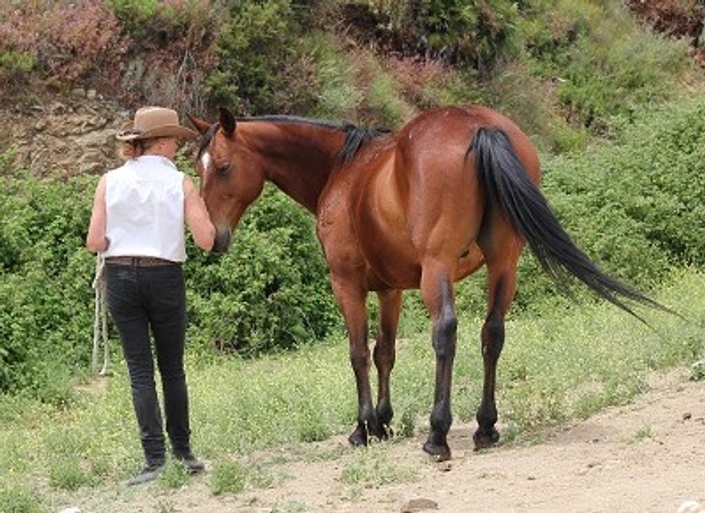 The Soft Approach to Horses
Everything you need to know about creating that heart warming feeling every time you walk up to your horse, knowing he feels the same about you!
Enroll in Course
You know that deep, heartwarming, "butterflies-in-your-tummy", connected feeling you can get when you walk up to a horse?
Who wants that?
---
---
Would you like to know how to read if your horse is truly happy to be with you?

How about having tools to change the conversation if your horse is saying: "Please do not touch me!", or "Do not come near me!", or "Please slow down!"
How would it feel to know you can influence how your horse feels about you by reading his body language and adjusting your responses accordingly?
---
This mini-course gives you the tools to do those things! You will learn how to read your horse intimately as you are approaching him. You will develop the "feel" to know how fast you can walk up to your horse, how close he really wants you to get, from where he would like you to walk up....
You will learn how to respond to your horse when he walks away or looks away, or just stands stock-still without engaging with you.
This course if for you:

If you have been struggling a little to catch your horse.
If you are catching your horse's body but you feel you don't really have his heart.

If your horse looks away or walks away when you come into the paddock, or turns his bum on you when you walk into the stable.
If you feel your horse is "tolerating" you but is not quite engaged.
If you want to develop a better relationship with your horse, this is a great place to start!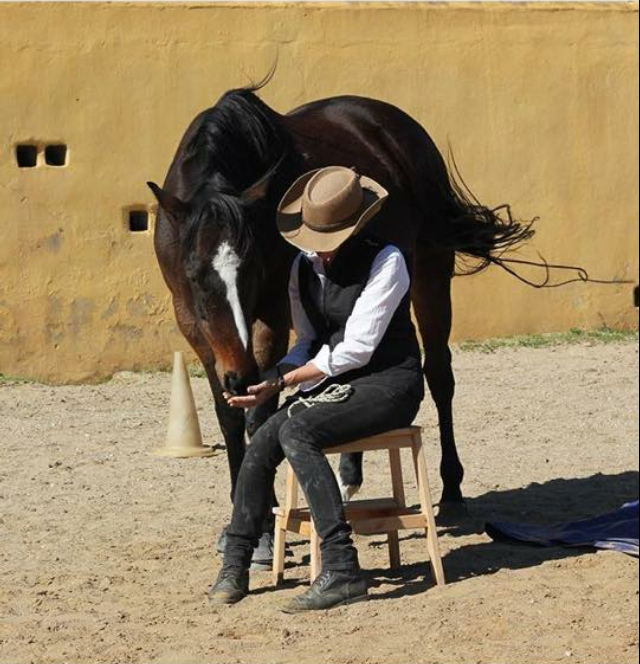 A Special Soft Moment with Stanley!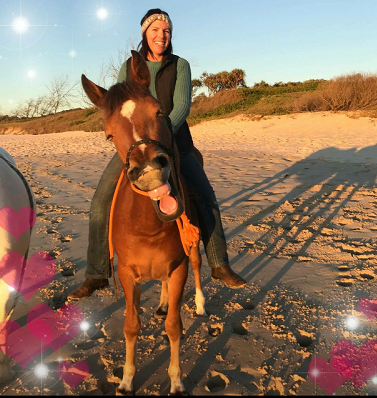 "....I have seen a huge change in myself.... I am teaching differently, too. I am reading the horse more and seeing when they want to be with us and when they are saying "no, not today". With this beautiful approach, I am witnessing a change in the horse within 5 minutes of being with them....."
Jenn Wagstaff, Healthy Hooves and Horsemanship, Australia
Course Curriculum
Before you get Started
Available in days
days after you enroll
Checklist: How happy is your horse to see you now?
Available in days
days after you enroll
Slide Presentation: Things to consider before you Approach your Horse
Available in days
days after you enroll
Your Instructor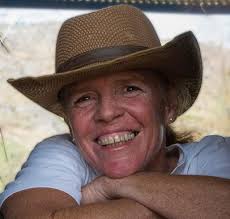 Brought up in Caracas, Venezuela, Monica developed her love of horses in a natural, free and spontaneous environment of the family's weekend home in rustic countryside. She went on to study Veterinary Medicine at University for three years before leaving to start her family. The love of horses never left her, nor did the desire to find the most compassionate and effective way to care for them and to train them.
With family grown up, Monica went back to the equine world, qualifying as a Riding Instructor in Germany and an Equine Body Worker in the UK, where she also competed successfully in affiliated dressage and eventing. Monica's next career stop was to represent an Australian horsemanship program in the UK, a role that took her to Australia various times to study horses. This was followed by complementing her coaching skill by qualifying as an EFL Coach.
With her broad spectrum of life and experiences, her love of horses and passion to find the best way to work with them, Monica has created and now runs her own Softness Training Programme, helping people to learn how to read their horses, connect with them and create trusting partnerships.
Monica lives in Andalucía, Spain with her partner Ian, running Finca Las Posadas, home to a very happy herd of 15 horses. From there, she offers Riding Holidays and teaches her Softness Training Program. She also travels to teach and does online coaching. You can find out more about her work by visiting Softness Training and The Pony Academy , the website of her very special riding school in Surrey, dedicated to teaching soft horsemanship and sharing the joy of ponies with children from the age of 4.
Frequently Asked Questions
How long do I have access to the challenge material?
How does lifetime access sound? After enrolling, you have unlimited access to the learning materials of this challenge for as long as you like - across any and all devices you own.
What will I need to be able to complete this course?
You will need access to a horse and access to our Facebook Group for feedback and support.