You know that deep, heartwarming, "butterflies-in-your-tummy", connected feeling you can get when you walk up to a horse?
Who wants that?
---
---
Would you like to know how to read if your horse is truly happy to be with you?

How about having tools to change the conversation if your horse is saying: "Please do not touch me!", or "Do not come near me!", or "Please slow down!"
How would it feel to know you can influence how your horse feels about you by reading his body language and adjusting your responses accordingly?
---
This mini-course gives you the tools to do those things! You will learn how to read your horse intimately as you are approaching him. You will develop the "feel" to know how fast you can walk up to your horse, how close he really wants you to get, from where he would like you to walk up....
You will learn how to respond to your horse when he walks away or looks away, or just stands stock-still without engaging with you.
This course if for you:

If you have been struggling a little to catch your horse.
If you are catching your horse's body but you feel you don't really have his heart.

If your horse looks away or walks away when you come into the paddock, or turns his bum on you when you walk into the stable.
If you feel your horse is "tolerating" you but is not quite engaged.
If you want to develop a better relationship with your horse, this is a great place to start!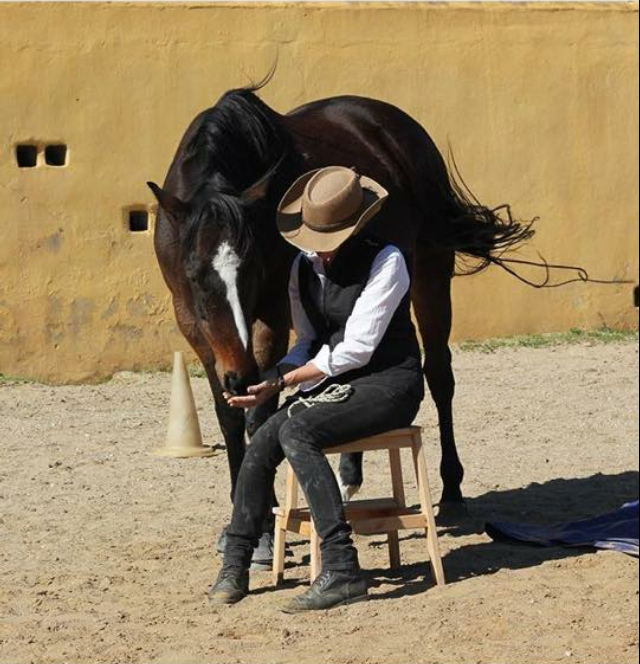 A Special Soft Moment with Stanley!