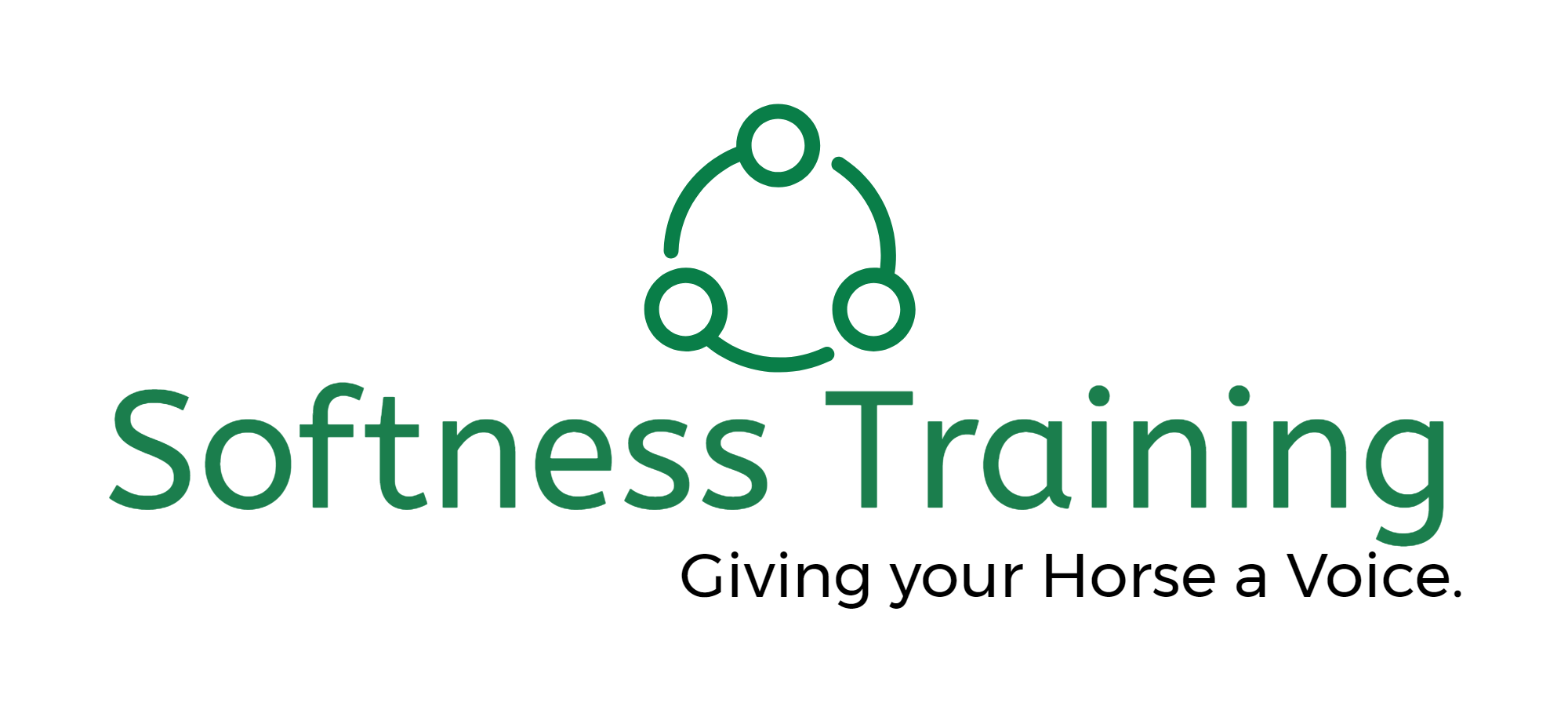 Welcome to The Softness Training Programme!
The Softness Training Programme was born from my passion to help people transform the relationship and partnership they have with their horses so they can go and enjoy whatever it is they like to do with them in a safe, fun way for all parties involved: both Horse and Human!
Going through the program will give you skills that help you connect with your horse and read him intimately. It is a course that focuses on the development of emotional and physical softness in the horse by looking at Connection, Feel and Timing.
The course material is delivered to you in six installments over the course of 7 months (February to August 2019). You will also be invited to send videos for feedback and interact with other students via a closed Facebook Group.
Every month, for the duration of the course (6 months) there is a Group Coaching Call where you can have your questions answered live and interact with other students of the course.
What it covers:

Module 1: Softness Through Connection. Learn how to improve emotional softness in our horses by connecting with them from the moment we approach them in the field every time we visit them and how to keep that connection whilst we go about our every day tasks with them
Module 2: Creating Softness from the Ground. Learn how to create physical softness in your horse from the ground. We will focus on developing your feel and timing.
Module 3: Maintaining Softness in the Saddle. Learn how to maintain lateral softness you have created on the ground and take it a step further. We will look at a series of ridden exercises that will develop balance, confidence, good posture and as a result self carriage.
---
"I believe a soft horses are a happy horses, and I can't wait to help you make sure your horse is happy, too."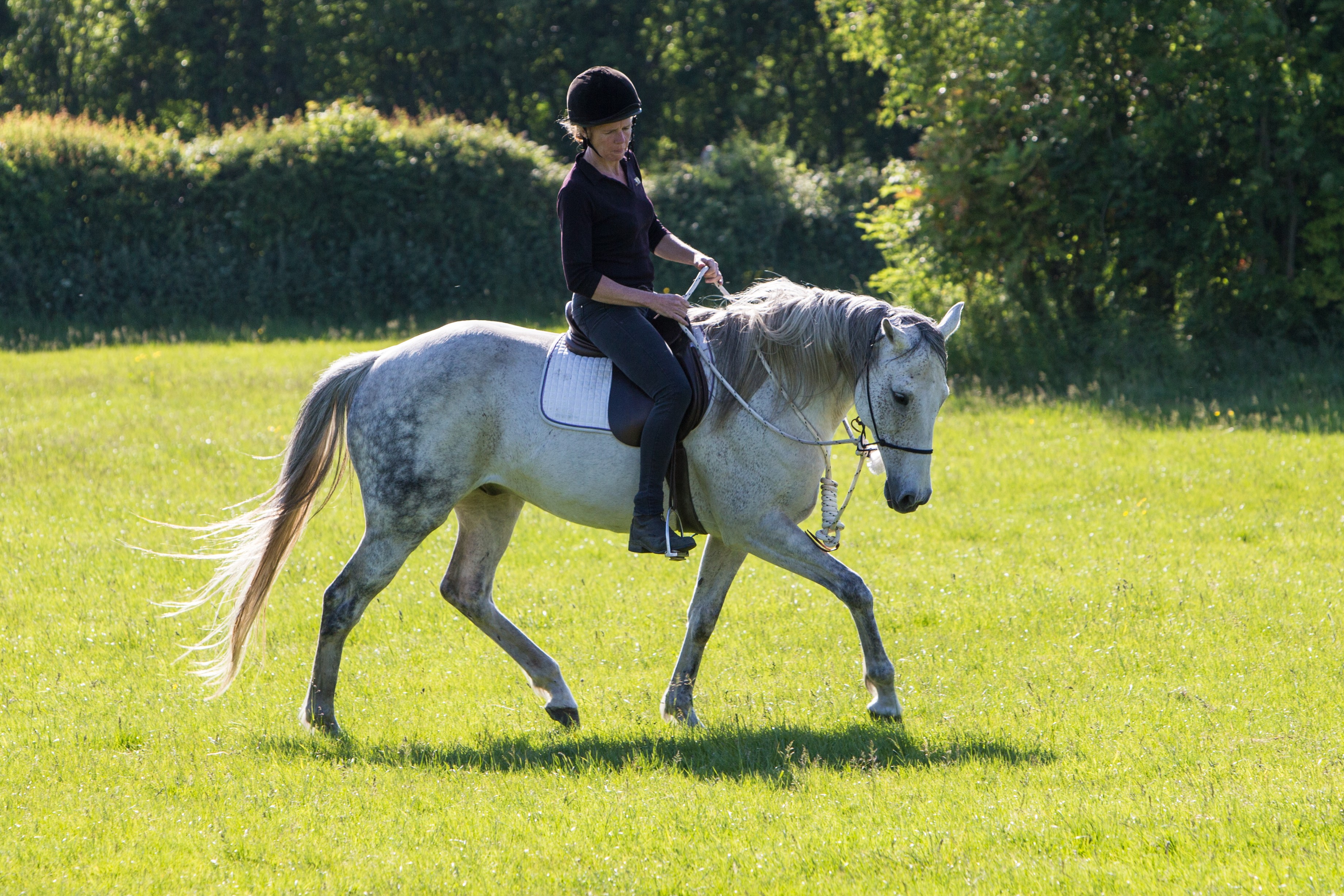 ---
Testimonials
This is what some of Softness Training Students are saying... more at www.softnesstraining.com

---
"I never thought I could have such a happy boy"
"We both improved and deepened our relationship".
"Simple to implement with profound results"
"I loved the verbal and visual feedback"
---
Your Subscription to this course includes:

Learning Materials: Delivered to your e-mail box in 6 installments over the time of 6 months (once a month):
Access to our dedicated Softness Training Community Group on Facebook: you will invited to be part of a friendly supportive community of other Softness Training Students
Personalized voice over feedback of videos:. You will receive instructions on how to submit these videos in the learning materials.
Live Group Coaching: there will be a private webinar once a month where you can come and have your questions answered live. A great way to connect and interact LIVE with your instructor and other members of the Softness Trainining Community worldwide.
If you are interested in becoming a Softness Training Ambassador (STA) you can request a Score Card to submit an Assesment at the end of each Module. When you complete the 3 Modules successfully (you will receive your "Guidelines for Success" with your Score Card) we will send you a Certificate of Achievement and you will be eligible to be a STA (Softness Training Ambassador. (This means you get an affiliate link to the programme and can represent Softness Training in your area! Please contact us for more info if you are interested).
You can expect to spend about 30 minutes looking through the learning material of each lesson. How much time you spend with your horse after that, will depend on your personal circumstances. For maximum progression and palpable results I recommend at least 3 sessions a week with your horse. However, if this is not possible - it doesn't matter! You just take the time it takes...and you can always have more than one session during a single visit!
Please note that you need to have access to the internet to watch the videos and a facebook account so you can join the Facebook Group for feedback and coaching.
Thank you again for joining me. I am committed to giving you all the support I can towards creating that dream partnership with your horse.

See you in Class! In the meantime,
Happy Connecting,
Monica
Enrollment for our Live-on-Line 2019 Course opens in January 2019.
The Course starts in February 2019 and will go until August 2019.
PS: So you can start planning...the cost for the whole course (6 months) will be €799 if paid in full before it starts in February 2019. There will also be a payment plan of 6 payments of 145€.
If you would like to have some help before the course starts, you can join my 1-2-1 Softness Training Online Coaching. More information on that on my facebook page: Softness Training